John O'Meara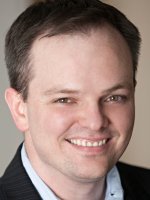 John O'Meara, Principal
John is a principal of InnerHarbor Advisors, a fee based financial planning firm founded in New York City in 2008.
John's expertise in finance was developed during his 13 years on the trading floor of The New York Stock Exchange. As an independent floor broker with John N. Seip and Company, John guided his institutional and private clients through the great bull market of the late 90's, the Asian currency crisis, the internet bubble, and the housing generated financial collapse.
His formal education includes the prestigious Regis High School in New York City and SUNY Albany, where he earned his bachelor's degree in history. John also has a Certificate in Financial Planning from Fordham University and a Master's of Science in Quantitative Methods and Modeling from Baruch College in New York City.
John is one of the select advisors across the country that has become a CERTIFIED FINANCIAL PLANNER™. The CFP® Board of Standards requires adherence to intensive ethical and educational principles.
John is a board member of the Financial Planning Association of New York (FPANY).